Stainless Steel Small Hardware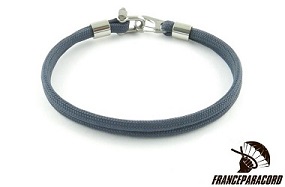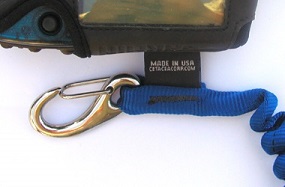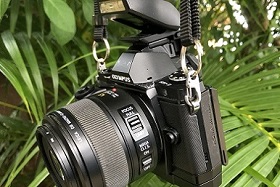 Our stainless steel small hardware is one of the best selling items among the high quality stainless steel rigging hardware we offer. As well as the normal size of our stainless steel rigging hardware, our stainless steel small hardware is rust-resistant, durable and finished finely. So it is applied in a wide range of fields including decoration, accessories, ornaments, attachment, etc. 
Please specify the item code and the quantity you require to get our quotation and we quickly send you our quotation by return. Please read Safety Precautions before using our products. The following items are the representative items of small hardware we offer. Besides the following items, there are many items in small size so that you can find the other items suitable for your requirement here.
MINI SNAP SPRING CLIP HOOK
Our Mini Snap Spring Clip Hook is small but high-quality and very handy due to its sophisticated and simple design. We also offer the one with split ring, which is useful for attaching the object. 

MATERIAL: 316 Stainless Steel
■Mini Snap Spring Clip Hook■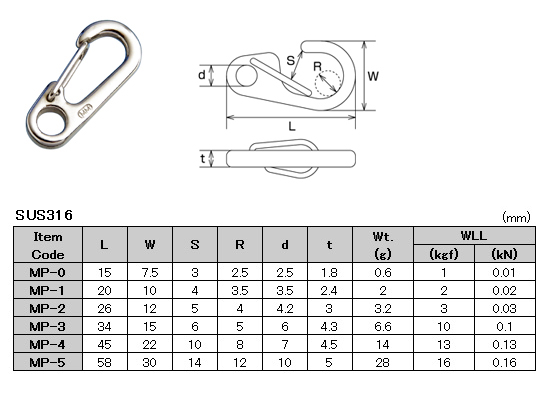 ■Mini Snap Spring Clip Hook with Split Ring■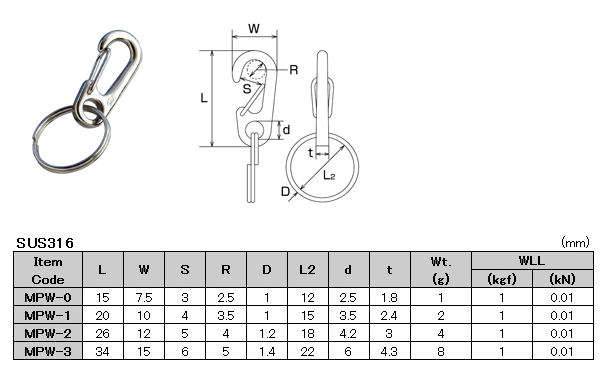 SPRING SNAP TACK HOOK
Our stainless steel Spring Snap Tack Hook has rounded shape compared with our stainless steel mini snap spring clip hook. You can easily fasten the object with one touch.
MATERIAL: 304 Stainless Steel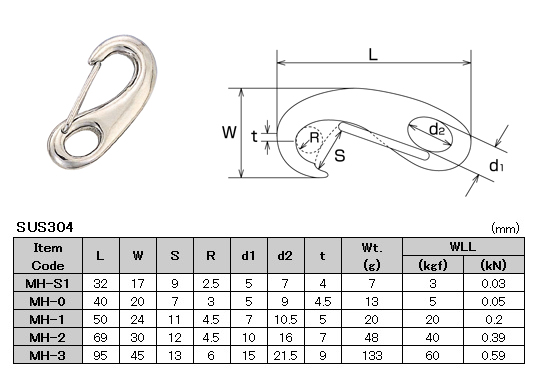 MICRO D SHACKLE
Our Micro D Shackles include Normal Type and Wide Type with 2 pin options: screw pin type and oval sink pin type. They are very tiny so we recommend our Micro D Shackles for parts of accessories.
MATERIAL: 304 Stainless Steel
■Normal Type■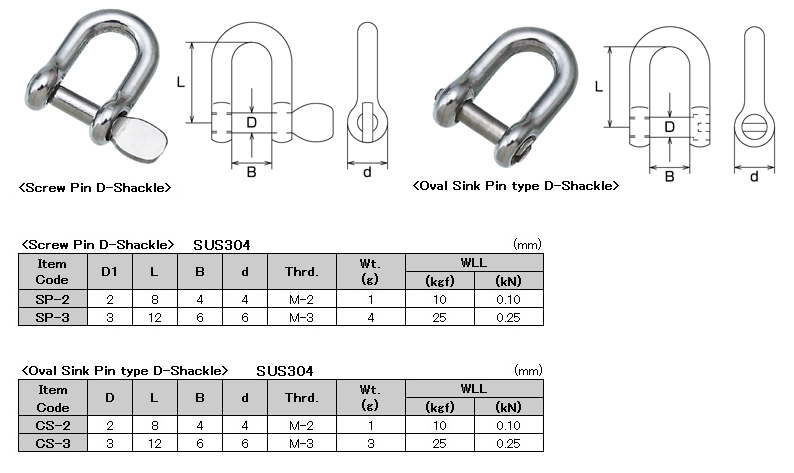 ■Wide Type■