Copper Chain & Chain Fittings
MIZKEN INC. offers high quality copper link chain, twist link chain and quick link with different sizes to choose from. The products made of Copper (C1020) have a somewhat superior seawater corrosion resistance to the ones of stainless steel. But they are inferior in the other respects to the ones made of stainless steel. Their advantage is its unique color as well as the ones made of brass, so they also are used for decoration utilizing its unique color. 
Lineup pf Copper Products
Please specify the item code, the length per piece, and the quantity you require to get our quotation.  We quickly send you our quotation by return. Please read Safety Precautions before using our products.
Link Chain
AVAILABLE: By the meter / By the link / By the reel (30-meter chain / 15-meter chain: 6mm and under in dia.)

Twist Chain
AVAILABLE: By the meter / By the link / By the reel (30-meter chain / 15-meter chain: 6mm and under in dia.)
***Please specify the material "Copper" to get our quotation.***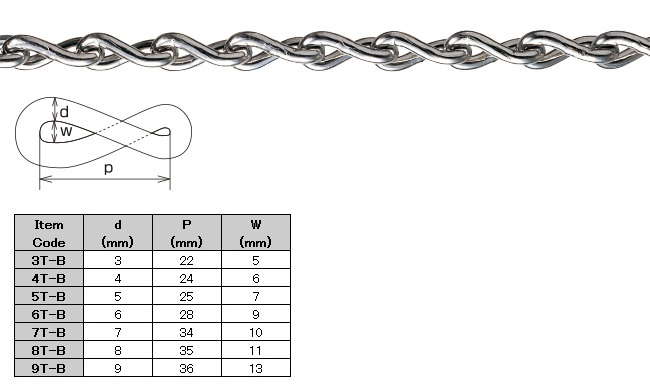 Quick Link
AVAILABLE: By the piece